For Survivors and Forever Fighters
You'll find an incredible community of survivors, co-survivors, and forever fighters (individuals with metastatic breast cancer) at the Susan G. Komen Race for the Cure®. Survivors, co-survivors, and forever fighters gather to celebrate and support one another in an atmosphere of genuine camaraderie. It is their inspiring spirit that energizes us to continue the fight to end breast cancer forever and their fundraising efforts that encourage other participants to be More Than Pink™ .
For more information on how to join the fight please visit our Fundraising 101 page to help raise funds to end this terrible disease.
If you would like to be recognized as a survivor or forever fighter, please indicate as such during the Race registration process. All breast cancer survivors and forever fighters (who choose to indicate as such at the time of registration) will receive a pink Race bib, a complimentary pink Race T-shirt, a special goody bag during Packet Pickup, and a carnation with a special Finishers Medal at the Finish Line.
Survivors and forever fighters are also invited to attend a special breakfast in the Garden of Hope. We request that visitors be limited to just the survivor/forever fighter and one guest. Seating will be provided for those with special needs and is limited. Breakfast begins at 7am on Race Day in the Agora Courtyard.
We are also proud to announce that local artist, Liina Keerd, is back to help us celebrate the 20th Susan G. Komen South Central Wisconsin Race for the Cure! This year's poster called, "Flowers from the Farmer's Market", is based on an original oil painting by Liina (see below). Posters and notecards will be available on Race morning, where Liina will also be on-site, personalizing the posters.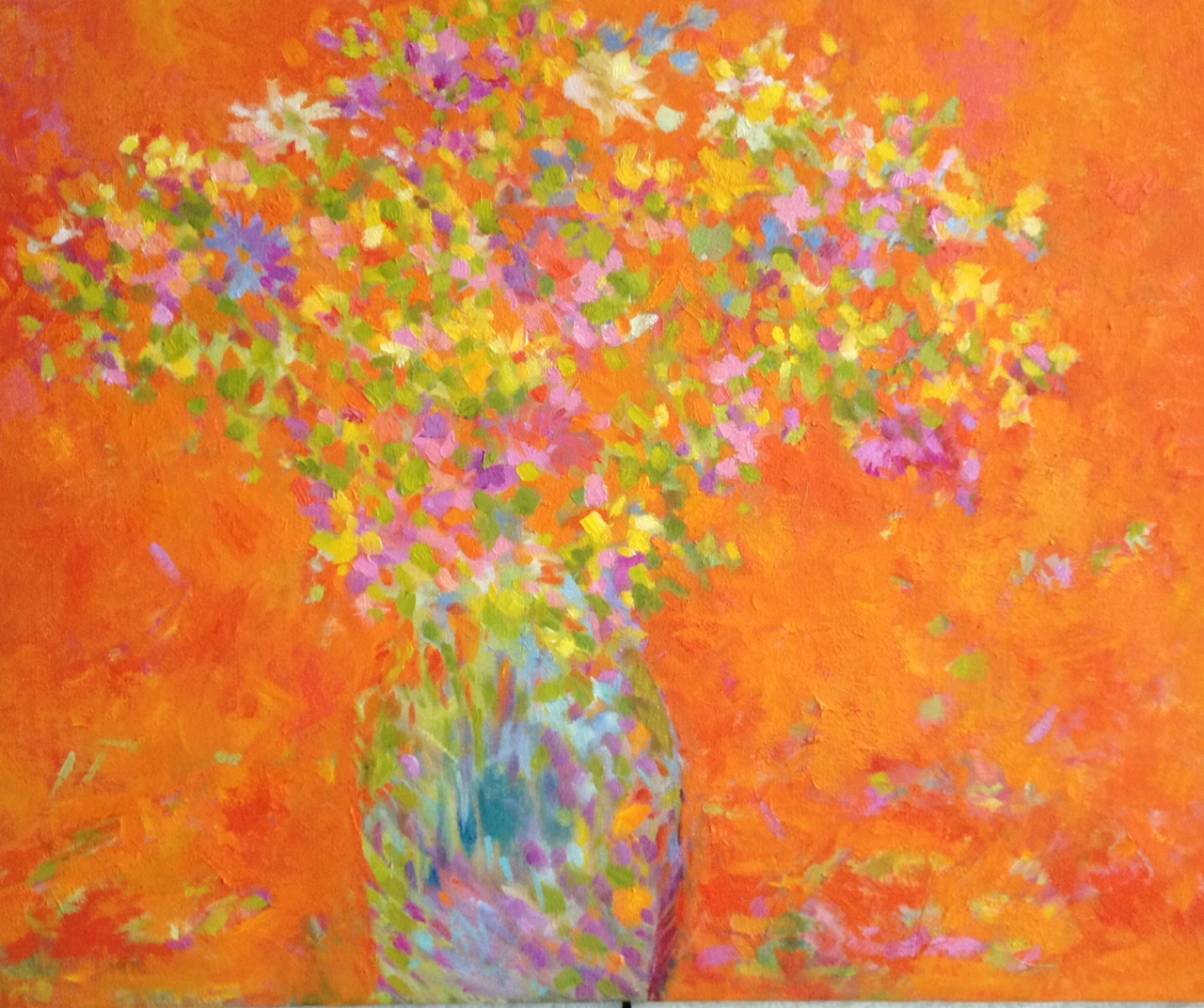 The accompanying quote is:
"I believe in pink. I believe that laughing is the best calorie burner. I believe in kissing, kissing a lot. I believe in being strong when everything seems to be going wrong. I believe that happy girls are the prettiest girls. I believe that tomorrow is another day and I believe in miracles." – Audrey Hepburn